Learn more about Winnow Fund's investments
Cold Water's first product, Happy Scratch, is a non-prescription food additive aimed at reducing pet itching commonly caused by food and seasonal allergies. The product is based on patented technologies developed at the University of Wisconsin-Madison. Cold Water is moving into a new manufacturing space and plans to begin shipping the product direct-to-consumers in Q4. They will also be trialing their product with a chain of vet clinics across the southern U.S.
Fenster Analytics is building a business intelligence platform called Strata Studio, which provides data analysis and visualization tools tailored for video game development studios. Alpha testing of the product was done in partnership with UltraHorse, a UK-based gaming studio. The company is onboarding its first employee and launching beta testing in September. The company plans to raise their second round of funding in the first half of 2024.
leysi is the ultimate food platform designed for young adults. It allows users to manage spending and engage with friends while discovering deals at local vendors in their community. leysi is working with over 40 Madison-area restaurants and has processed $600k+ in user transactions, although user retention has been a challenge. The company is exploring a change in leadership before launching its next fundraising round.

Plumb Pharmaceuticals has developed a platform technology for the extended release of medications into a patient's system. Their first product will focus on improving opioid addiction treatment by doubling the release time of naltrexone. Plumb has refined two key formulations using a rat model and plans to move testing into a dog model before the end of the year. They are likely to begin raising additional funds later this year or early next year.
Roddy Medical develops innovative medical devices that improve clinical safety and patient outcomes. Their first product, the SecureMove-TLC, is an arm band that organizes a patient's tubes, lines, and cords to prevent pulling or accidental dislodging, is in regular use at 4 hospitals, with 5 additional hospitals having completed trials and undergoing purchasing review. Roddy completed a seed round of $1 million in summer of 2022 and reopened the round to accept another $500k, of which approximately $220k remains to be raised.

SlotCheck provides users real-time slot performance data to enhance their playing experience, while supporting partner casinos' goals of improving customer acquisition, engagement, and retention. SlotCheck launched their app at Lake of the Torches in Lac du Flambeau, WI and is currently onboarding Eureka Casino in Las Vegas. SlotCheck's second fundraising round recently closed at an oversubscribed amount of $925k. They are in the process of finalizing agreements with two additional casino partners.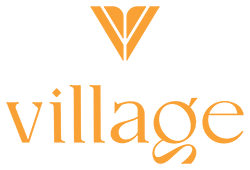 Village provides communities with a central marketplace for out of school educational opportunities. Village raised additional funding from Eau Claire investors in a follow-on round that was completed this summer. Winnow Fund is unable to accept the terms of the follow-on investment and has opted to seek redemption of its original investment amount. The terms of redemption have been negotiated and Winnow Fund is awaiting the company's signature.